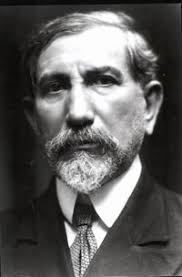 Charles Maurras is an atheist royalist ideologue advocating for the restoration of a christian theocratic monarchy.
Serge Voronoff grafted him a monkey testicle. 1Telerama, 16 février 2015
With a very christian upbringing, Charles Maurras had faith as a child. By becoming unjustly deaf and realizing that everything was senseless, Maurras lost his faith.
He more or less spent his life looking for his faith. He did not believe in the dogmas of the Church, nor in the Gospels, « written by four obscure Jews » according to his expression. He ended up stopping his indirect attacks on christianity, among other things because his very religious mother read everything he wrote. 2Wikipedia, Charles Maurras